At English Management Solutions, Inc. we are grateful to the industry third-party software providers who have partnered with us. Through these partnerships, we have been able to provide accurate and effective solutions to clients who need a third-party software solution that works with QuickBooks.

QuickBooks® Inventory Control and Business Management Software. Find out how companies of all sizes & industries are solving database limitations, gaining advanced inventory capabilities, obtaining business management tools and much more... without leaving QuickBooks.
 

Time Tracker & Billing Manager:
Track your time and expenses on the go, generate invoices and reports, receive credit card and PayPal payments, and other customizable, effort-saving features. It's a secure web-based and mobile tool for professionals and freelancers.
 

Transform your accounting software into an industrial strength manufacturing system. MISys Manufacturing software integrates seamlessly with QuickBooks accounting system to help you run your business. Designed specifically for small to medium-sized manufacturing firms.
 

MSA Systems, Inc. provide turn-key field mobility solutions, warehouse management solutions, barcoding and RFID software and hardware as well as the related wireless infrastructure services.

Store, view, and share all of your firm and client documents. With SmartVault, you get a single solution for managing your documents and a document portal to share files easily and securely.
 
SpringAheads online time tracking and billing lets you create timesheets and invoices using any browser. Save time with their easy-to-use online time tracking, billing, expense reporting and project accounting solution that seamlessly integrates with QuickBooks and QuickBooks Online Edition.

Webgility is offering English Management Solutions, Inc. customers a FREE product demonstration and eCC 15 day trial. Just click on the logo. Automate your e-Business with eCC. Webgility is a leading provider of QuickBooks integration and eCommerce solutions, and integrates with a number of the most common carts like 3d, shopify, WooCommerce, etc.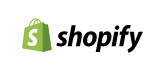 Shopify allows you to use one platform to sell products to anyone, anywhere, in-person or online, through your website, social media and other online marketplaces. Syncs seamlessly with QuickBooks or QuickBooks Point of Sale using Webgility. Click the logo for a free 14-day trial for EM$ customers.
© 2011 Intuit, Inc. All rights reserved. Intuit and QuickBooks are registered trademarks of Intuit, Inc.Terms and conditions, features, support, pricing, and service options subject to change without notice.
All brands or products are the trademarks or registered trademarks of their respective holders and should be treated as such .